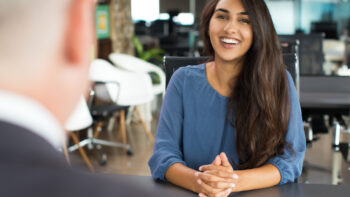 There are a variety of factors that you'll want to consider when choosing a temp agency. Read on to learn about a few of these considerations and how you should navigate them so you can have the best experience possible.
Areas of Expertise
Does the temp agency that you hire specialize in the job you are hiring them for? What kind of experience do they have in this subject? If they have done work like this before, it's a good idea to find out what other people thought of them, which leads into their reputation.
Reputation
It's important to read thoroughly into the reviews of other people's experience with the temp agency. How well an agency is reviewed could be based on several criteria, which may include the cost, resources, and the overall quality of the agency.
The Cost
One of the first questions you should ask is this; Can you afford the agency? The initial cost may not be the only thing to consider, so if you are running close to your maximum budget for hiring, you'll need to contact the agency to determine whether or not they have all the tools that they will need to complete the task, or if you will have to provide some of those tools yourself.
Resources
It's a good idea to first determine what the temp agency's basic standards are, such as: drug tests, criminal background checks, minimum education requirements, and experience. After you determine that, figuring out the size, capability, and attention you will get from an agency can help you assess the quality of work you will receive.
The attention that you receive can be an important and often overlooked factor, to elaborate; one agency may be much larger than another company, but also may have many more clients. A smaller company with fewer clients may be the better way to go, not only because of the increased employee-employer ratio, but because of your priority, which may be lower if the agency has bigger clients.
The Quality of the Agency
How well established is this agency? Are there examples of their work that you can look through? Determining the quality of an agency may be difficult, as some agencies may be able to put together what looks like a quality presentation, while lacking steady employees and execution.
The Value
After you have determined where a company sits when it comes to these key factors, the next thing you must determine is the agency's value. Now value may not only be perceived as money, but as a combination of time, effort, quality, and their resources. So, going back to resources, maybe the temp agency that you are hiring doesn't provide all the resources, but is cheaper than another company that provides everything, even after you factor in the additional resources that you will have to provide.
In this example, you now have to decide if the difference in the total amount for a company that provides everything is worth the extra amount of time and effort you will have to put into acquiring those resources for them. Perhaps they are willing to acquire those resources themselves, and will bill you later for it, in this case, figuring out the cost upfront is important for you to do, so that you do not get hit with any hidden or unexpected costs at the end of the job.
The Best Way to Work with a Temp Agency: Key Factors
There are going to be countless factors to consider when working with a temp. agency, which is why we have compiled a list of several key factors that will help assist you in making the most out of your time when you are working with an agency. The first key factor to consider is this:
Be Specific
You should be specific about what you want from your temp agency from the time before you even start the project, and throughout the project's course. Sometimes, a person may fear that they are being too specific, and that it may come across as condescending when they are thoroughly explaining something that they view to be common sense. The important thing to realize in this scenario is that common sense does not truly exist; the people that are working for you may all come from different backgrounds, so it is better not to leave anything up to chance in regards to what they may know or not know. At the root of being specific is our next key factor; communication.
Communication
This one goes hand in hand with being specific. Maintaining a clear line of communication about the job scope, what you want from your agency, and different changes that might come up along the way is crucial to making sure the job runs smoothly and efficiently. Good communication is the root of being able to solve problems efficiently, which leads us into problem solving.
Problem-Solving
Communication is vital to problem solving, whether the problem is large enough that it requires all hands-on deck to solve, or whether it is a small problem that can be delegated solely to one of the workers instead of someone who may have other pressing matters. Directly correlating to this level of problem solving is using your resources, or more specifically, making the most of your resources.
Optimizing Your Resources
Making the most of your resources is essential to achieving maximum efficiency. As stated before, designating roles to the appropriate levels of workers in the hierarchy can maximize your use in other tasks, but that can also extend to using other workers to assist in your own tasks as well.
Give Your Temp Agency Sufficient Time
Allowing sufficient time for the task to be completed will mitigate rushing and mistakes throughout the job. You can do this by presenting a timetable, and adjusting the timetable with the agency. When you reach an agreement for a reasonable timetable, it will give peace of mind on both ends, and will help outline your expectations from the company. It is important to try and give more time than the minimum necessary to allow leniency, in the case of viable complications and circumstances that may arise.