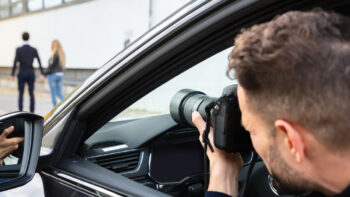 If you are interested in applying for easy jobs that pay well without requiring experience, you may be pleasantly surprised by your options. There are a wide variety of high-paying jobs that you can apply for that only require a high school diploma. 
To discover some of the highest-paying jobs that you can apply for in the United States with just a high school diploma, continue reading. This information may be especially valuable if you are searching for career paths that offer opportunities for long-term career progression and lucrative bonuses.
Hotel Manager
If you have a keen interest in tourism and the hospitality sector, you may want to consider applying for jobs as a hotel manager. The average hotel manager in the United States earns $110,424 per year. Typically, hotel managers get paid between $78,350 and $143,715 per year. However, hotel managers at small, budget hotels may get paid $53,729 to $78,350 per year.
If you only have a high school diploma, it may be worth applying for a job as a manager at a small, independent hotel in order to gain valuable experience and to apply for a position with a luxury hotel in the future. However, if you are currently attending college, you may be able to apply for a position as a hotel manager at a mid-tier hotel.
If you are passionate about travel, becoming a hotel manager is a smart choice. Once you have several years of experience, you'll be able to work overseas at a prestigious hotel or resort. If you work for a franchise of international hotels, you should have no trouble applying for a job posting overseas.
Mail Carrier
The average mail carrier for the U.S Postal Service earns approximately $60,921 per year, with the top tier of mail carriers getting paid $88.692 per year. If you are offered a mail carrier position with the U.S Postal Service and enjoy your job, you'll be able to apply for a position as a postmaster once you have gained some experience. The position of postmaster earns up to $92,000 per year.
So if you're searching for an entry level job that offers a competitive salary and the opportunity for a promotion, it is well worth considering becoming a mail carrier, especially if you're not interested in a traditional desk job. Some of the primary duties of a mail carrier include sorting mail, delivering and collecting mail and obtaining signatures for certified and insured mail.
Police Dispatcher
If you've been searching for "jobs hiring near me no experience," you may want to apply for an entry level position as a police dispatcher. You only need a high school diploma to work as a police dispatcher, as you'll receive full training on the job. While the average police dispatcher gets paid around $18.03 per hour, before bonuses you can earn up to $26.63 per hour as a police dispatcher.
As a police dispatcher, you'll be responsible for evaluating the urgency of calls that have been redirected to the police by a 911 call center. You'll also be tasked with operating a base radio in order to communicate with police officers and logging the details of all the calls which you receive. One of your most important tasks will be keeping the individuals who you speak to on the phone calm and safe. So if you see yourself as being calm, logical and empathetic, you may be well suited to work as a police dispatcher.
Power Plant Operator
Power plant operators in the US typically earn between $46,000 and $108,000, and the average salary for a power plant operator is $81,900. If you have been looking up "jobs near me no experience" and would love to earn a high salary without needing a degree, you can apply for a position as an entry level power plant operator with just a high school diploma. There are not many career paths that you can follow which can pay you upwards of $100,000 without having a college degree. 
Some of the tasks that you'll handle as a power plant operator include operating and maintaining machinery that generates power. On a regular basis, you'll need to inspect plant equipment, which may include turbines, boilers and generators. Lastly, as a power plant operator you'll be required to document any important changes in the function of the equipment that you operate.
Private Investigator
If you have a quick, logical mind and enjoy solving complex puzzles, you may be interested in becoming a private investigator as the average private investigator in the United States earns $57,100. However, the average salary for private investigators in Idaho, California, Missouri, Maryland, Washington, New Jersey, Nevada, Utah and Delaware is over $60,000 per year. In fact, in California the average private detective earns $68,570 per year.
So depending on the state you live in, becoming a private investigator could be a lucrative career path. This is especially true if you have an entrepreneurial spirit and are interested in running your own business in the future.
Intern
If you're a college student, it's a wise idea to apply for college freshman internships in order to gain valuable work experience and to bolster your resume so that you'll be able to apply for a high-paying job when you graduate. If you make a great impression on the company that you intern for, you may even be offered a full-time position. It's worth noting that while some internships don't pay a high wage, many offer competitive wages in order to attract talented young students who are seen as valuable assets to successful companies.
So if you have been searching for companies and jobs hiring with no experience, hopefully you've discovered a few career paths that you find appealing. Contrary to popular belief, you don't need to be a college graduate or to have a decade of work experience on your resume in order to be offered a high paying job.